inspired by Rem Koolhaas' Kunsthal Rotterdam (1990).
The Rotterdam Kunsthal is one of the very first of contemporary buildings that have tried to connect themselves in direct ways to their urban surroundings. By using geographical context it attempts to strive placelessness and lack of identity.
The first sketches of the Kunsthal show a changeable space called 'robot' which is flexible to all kinds of exhibition concepts with its shifting walls and tribunes. However the concept of adjusting develops further in the process and in his scale models he presents building blocks with two streets cutting straight through the construction.The Actualization: a square flat box located at the edge of the museum park. The building is divided into 4 pieces by an arterial road. It contains 3 exhibition spaces. 650m², 1000m² and 1250m², an auditorium, office and cafe.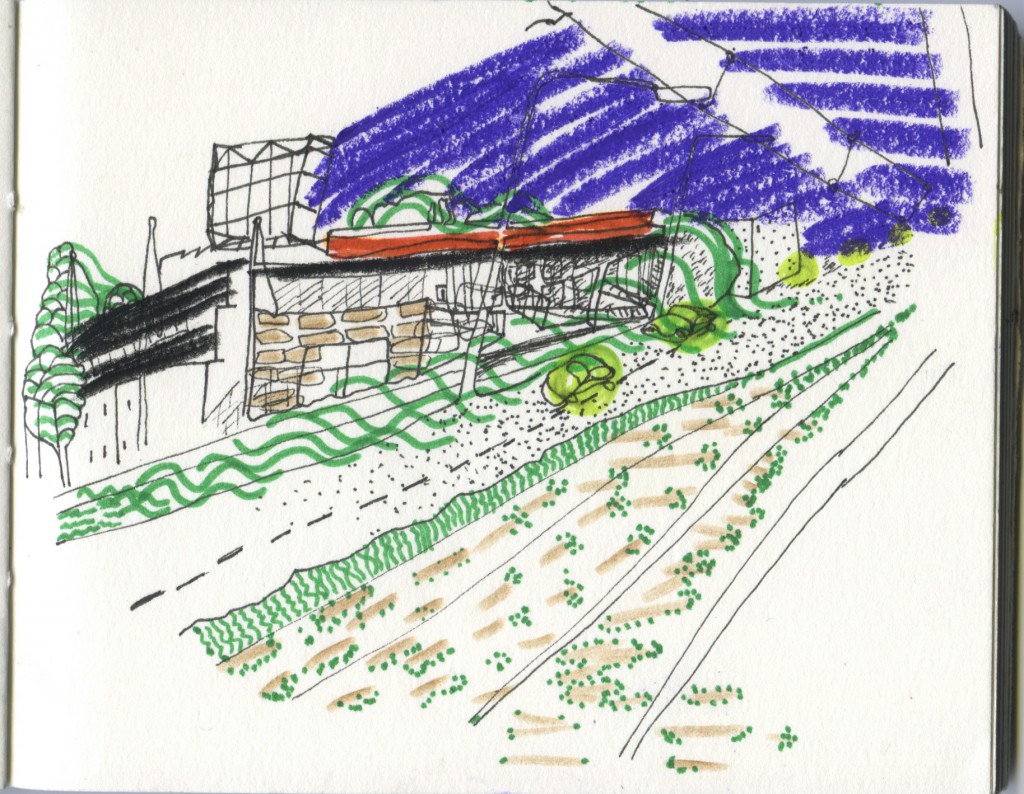 Kunsthal
In the following drawings I researched this idea of architectural integration and urban fusion.
Gerrit Rietveld Academie / Hard Rock Cafe
Spui / Vondelpark