Big surface, loads of items, colors, shapes, sizes, functions of the works. I could choose any of them, but the one which attract my attention, was a 'thing- simple, white colored, hidden in the corner of the Scandinavian design room. I wasn't sure what the thing is. It wasn't a painting, it wasn't an installation or a 3-dimensional glazed porcelain. As I found later, on the artist's website, it is one of the  ' A B S T R A C T  M O D U L A R  P I E C E S '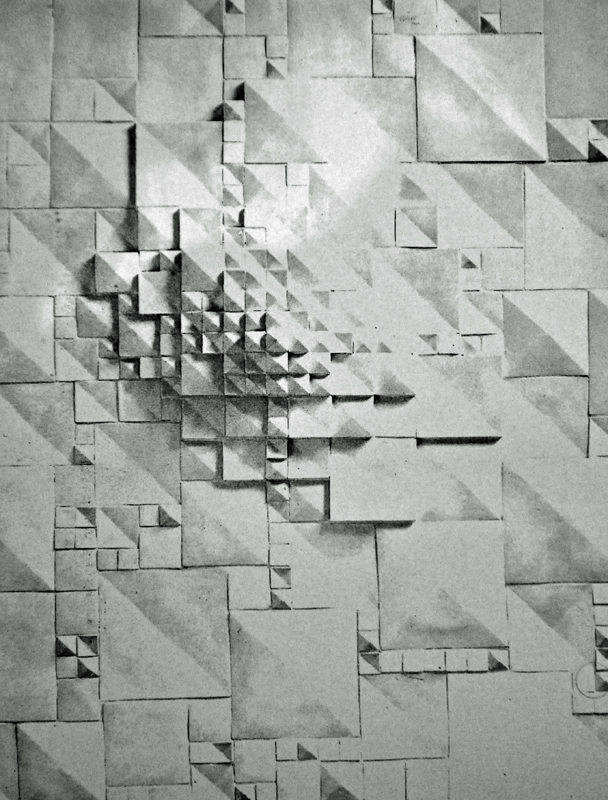 Let's say something about the artist. It is Rut Bryk, born in 1916 died 1999, married to Tapio Wirkkala whose work is also in the exhibition. She is primarily known for her ceramic art works. On her website we can read: 'The works of her first figurative phase are wall pieces depicting still life's, architectural motifs, mythological themes, plants and birds'.  I have to say that I'd rather find them naive, the colors which are used there as well as the forms.
But even in those 'naive' works like in The Lion, we can notice the style that she's developed later in the  works, that I was so impressed by.
Soon after that peroid we can notice, some change in Bryk's works, in the late 60'. 'She began to produce large architectural ceramic wall pieces composed of numerous differently shaped and coloured modules'. The White Mountain, the work I found in the Stedelijk, was made in 1977.  The modular works, had similar shape and form, but the game of colors gives us a feeling that each of them is telling you a different story. When I was checking her works for this research I realized that those simple mosaic-like works, will open up only with time. The more time you spend with them, the more you understand and appreciate them.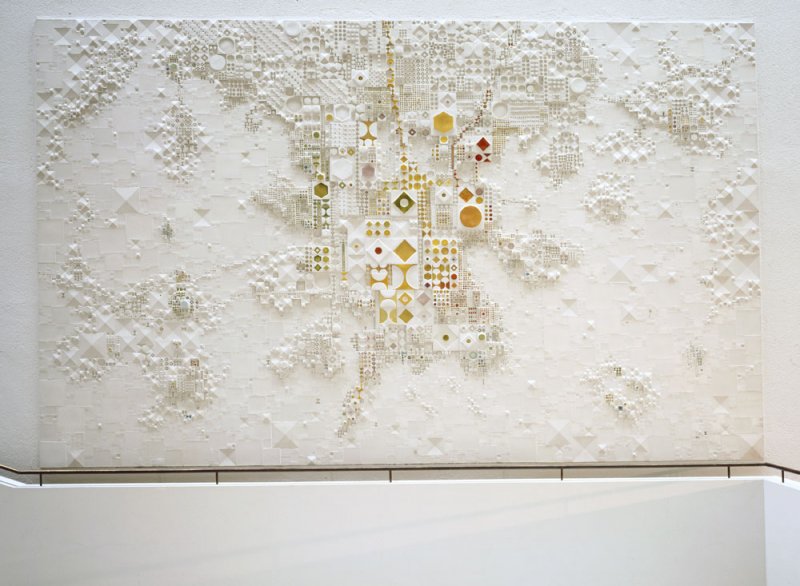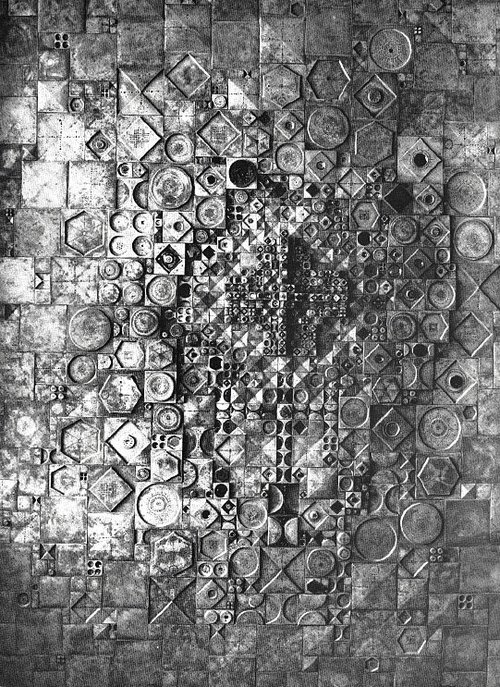 Viewing her works, suddenly I had the 'Lego idea' in my mind (just her 'Lego style' contains only white blocks). Don't you believe that the structure of her works and the Lego picture look alike?
right: phase 16 LEGO 'Archtecture series' Farnsworth house designed by Mies van de Rohe between 1945-51 / left: City (Oy Arabia Ab, 1957) This work was on show at the Milan triennial of 1960 and it was given the American Institute of Decorators Award in 1962. The piece consists of hundreds of tiles and cubes of different size and colour.[x]
But from other hand, don't you have a feeling that she is bringing the spirit of constructivism in her works? Or maybe the character of the modern architecture? This can be the point, because Rut Bryk, was dreaming of becoming an architect, she was even accepted at the Helsinki University of Technology. But finally she ended up studying graphic design. She expressed her sorrow and disappointed about this in her diary: 'The biggest wish of my life was not realized. All the beautiful houses that I had built were only castles in the air…'
I find her modular-works as big architecture scale models, or maybe urban structures, interpreted by female nicety. They all look so delicate. It's very interesting that you can compare the works to massive architectural structures.
Another idea which popped-up in my mind, while I was comparing her initial works with those huge wall porcelain structures, was the motto Mies van der Rohe used to believe in: 'Less is more'. In my opinion it is a proper comment on her art pieces. The more 'minimalistic' her works were becoming,  the richer they were. Thinking about Mies, I Googled his works and thought that we could again make some comparison: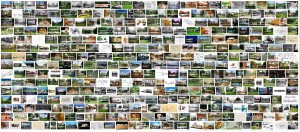 And this is how I actually see the Bryk's works;
Graphic design, ceramic skills and the plan of becoming an architect, which never came true- became EVERYTHING for her. Those three elements decided about her life, works, life decisions. She could let her dreams live free in her works. I'm very happy that I've chosen this piece of work. The simple and minimalistic white, 3D structure gave me a chance to make so many interpretations of it. And this is what I like the best about art the freedom of finding my own way to understand the work.