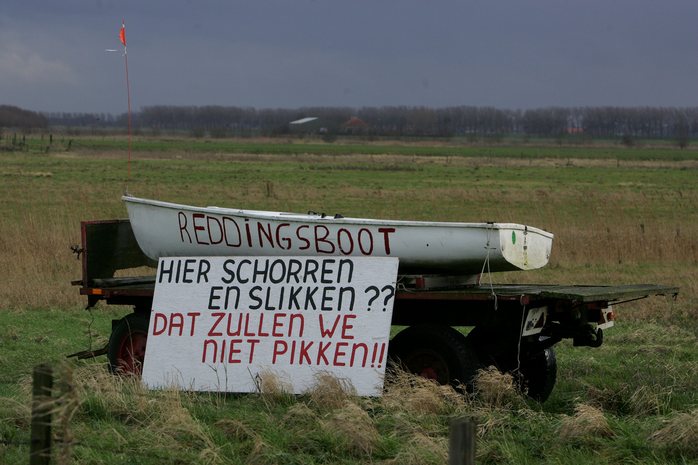 Zeeuws-Vlaanderen seems to me an independent country, located between The Netherlands and Belgium. The fortified city Hulst, surrounded by star shaped ramparts, her mill, castle and basilica represents real folklore to me. The city attracts Belgium tourists, who consider it as a Dutch city, and the Dutch tourists, who consider it as a Flemish area.
The folkloric tales about the sly fox Reynaert, who even managed to deceive the king of the animal kingdom, king Noble, are still alive. The still vividly living fable functions as decoration of traditional café's where the same family issues are being discussed for ages.
It seems as if the idealistic way of remembering cannot escape the area through the water of the North sea and the Westerschelde, surrounding the land. This water touching land doesn't have public transport such as trains (it only has busses which makes rounds a few times a day). Maybe this is one of the reasons why I found it to be a forgotten piece of the Netherlands. Such a isolated piece of land with hidden treasures.
Because who of those raised in the big city, have ever visited Zeeuws-Vlaanderen, whom of them have ever taken part on mussel festivals. Where breaths the Zeeuwse shore (shore of Zeeland) so that you will always cycle with the wind in your face.