The impact of Ludwig Mies van der Rohe on modern architecture is of similar magnitude as that of Le Corbusier and Frank Lloyd Wright. With his timeless, rational architecture and eternal quest for the essence of architecture his influence can still be felt today. The career of Mies van der Rohe falls into two parts; until 1938 he played a major role in the German architectural world and after 1938 he influenced a totally different world on the other side of the ocean, in the United States.
In the 30's of the last century the architects of the bauhaus were very aware of their dangerous position in Nazi Germany. In 1938, Mies van der Rohe emigrated to the United States where he was appointed director of the Illinois Institute of Technology (IIT). The work of the architect changed, but related topics returned regularly. He studied in the United States how he could coordinate the technical and constructive capabilities of the U.S. construction industry architecture.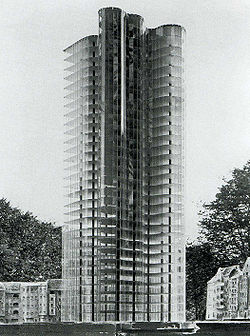 From the Wendingen issues I chose the Glass skyscraper desiged by Mies van der Rohe, Due to the nazi rule it was never actually build. Van der Rohe stated about the building "the exceptional form of the plant stems from the structure of the site and the result is due to the properties of transparent and reflective glass facade, which the architect admitted openly: "Tests on a model of glass showed me the way and soon I realized that by using the crystal is not achieving an effect of light or shadow, but rather to achieve a great game of reflections of light. "
I do think that is one of the reasons why these buildings are seen so frequent until this very day. The scale model shows how far ahead of his time Van der Rohe was.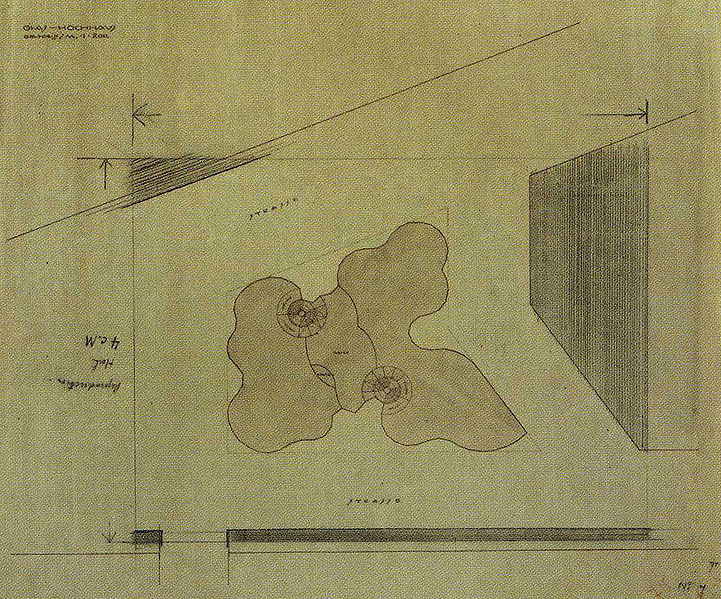 Wendingen 5-3 1923 Rijksacademie Amsterdam