Adults are used to collecting big toys like cars or antique furniture.
Kids are used to collecting small toys like puppets, useless crystal balls or colorful stickers.
When I was a kid I also collected small postcards and teddy bears.
They lived in an old candy box that I got from my grandma.
Now there is something lying in may hands that reminds me of those dearest small things that are so valuable for every adult.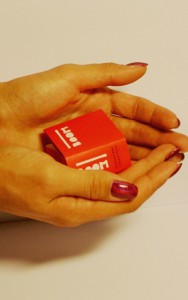 These fragile memories from the past childhood help grown ups to keep a child in their souls.
Otherwise if a pure and cold rational view of the world dominates it's going to kill that sparkle.
I think that Irma Boom with her tiny books reminds adults of the small child that still lives in their souls.
Even when it's buried somewhere deep inside.
Just holding this tiny book in someones hands inevitably brings a childlike smile to their face.
I find these moments very important in someones life.
Even if that book is about Ferrari engines or the latest research in nanotechnology.
My best friend lives in Russia. She is an artist and a photographer.
She sends me these "children's" gifts that she has made herself.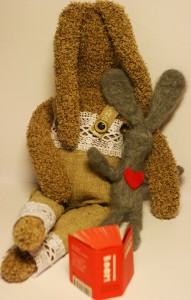 Take care of your childhood.