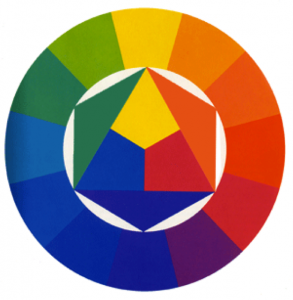 A lecture by Linda van Deursen.
A lecture about De Stijl still being relevant in contemporary graphic design
For me the most fascinating part of the lecture was when Linda van Deursen showed that De Stijl is still present within the Gerrit Rietveld Academie. "Everything you do inside or around the school is in dialog with the school"
She talked about the building designed by Gerrit Rietveld himself: a simple glass box put over a concrete structure. She also talked about how he chose grey as the most neutral color for the background of the space we work in.  According to Rietveld; "students works will give color to the school".
For outside the working space he did put some color; the primary colors. The floors yellow blue and red, the toilet doors yellow.
I believe that in the beginning there where no male or female tags on the toilet, just the yellow color. I don't think he would put something that sexist in this concept.
The floor used to be from a less strong material, making it prohibited to wear heels inside the school.  This was changed later, so you could wear heels in school.
She made me look at this subject in a certain way. Rietveld his primary colors are very open to different possibilities: when you mix the colors, you can make any color you want. This made me think of an opposite way we use colors;
the colors in the routes our two different sexes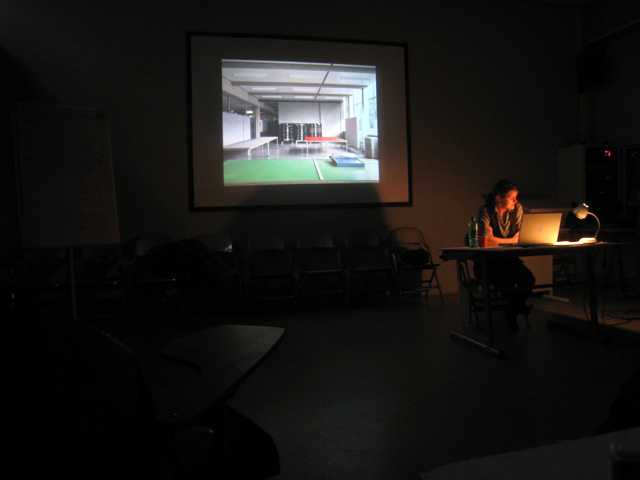 It starts before we are even born, the moment your sex is discovered.
Blue for boys, pink for girls.
I see these two routes where we split the things in our lives. For the boys we buy their first pluche football, something from the blue route.
And for the girls their first dress, something from the pink route.
The boys are raised playing competitive games with other boys.
The girls are raised picking out a new color for their dresses,
the first steps of these two very narrow routes in this not so open space.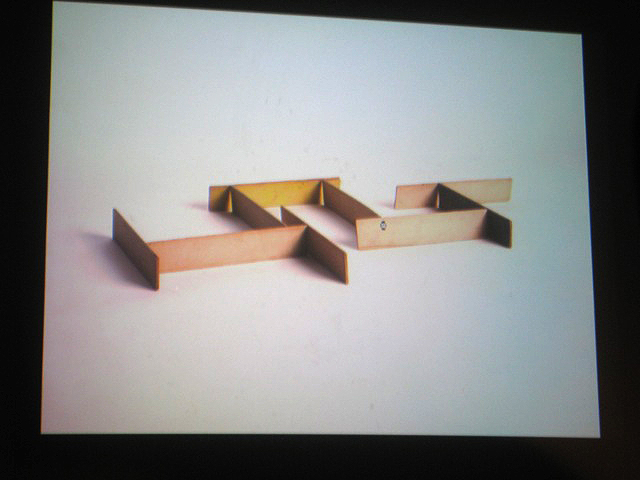 By the time we are four we already get to see the end of the routes.
We see that we eventually all will get married and have children.
After you have learned this you will soon discover that there is absolutely no way for boys and girls to be on the same route.  The world is now split up in to separate sides.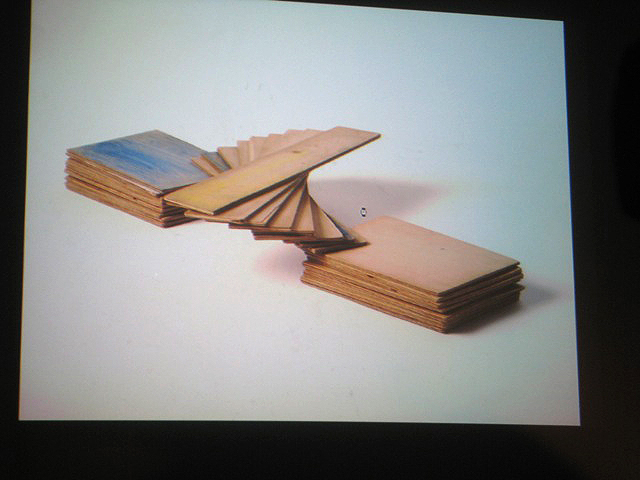 There are of course people that are not able to fit in these routes.
They either go to the other side, to be a boyish girl on the blue side or a girly boy on the pink side or they have to figure out a new route. Since you were given only blue and pink you end up mixing and since pink and blue can only make one color you end up with the purple route.
Start with Rietvelds three colors and there won't be dead ends like that.
If you don't fit in your yellow, blue of red route you can mix it up in all directions.
This education could be seen as an alternative space where you won't get stuck. You can get loose of your brought by view and look in a primary colored base way in a space where this is supported by your surroundings.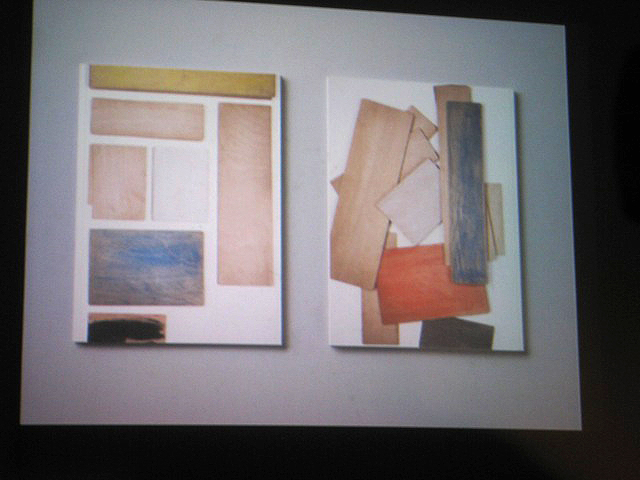 Linda van Deursen mentioned in her lecture that she could have made this lecture about anything  "I was trying to see if there were some links and there are". For me there was the link between the blue and pink opposite to the red, yellow and blue.
You can write anything about this and maybe that is what it is about in the greater picture: you apply this institute on yourself.
This lecture was originally called "L'héritage De Stijl à la Gerrit Rietveld Academie d'Amsterdam" and developped within the program connected to the 'Centre Pompidou': Mondriaan /De Stijl