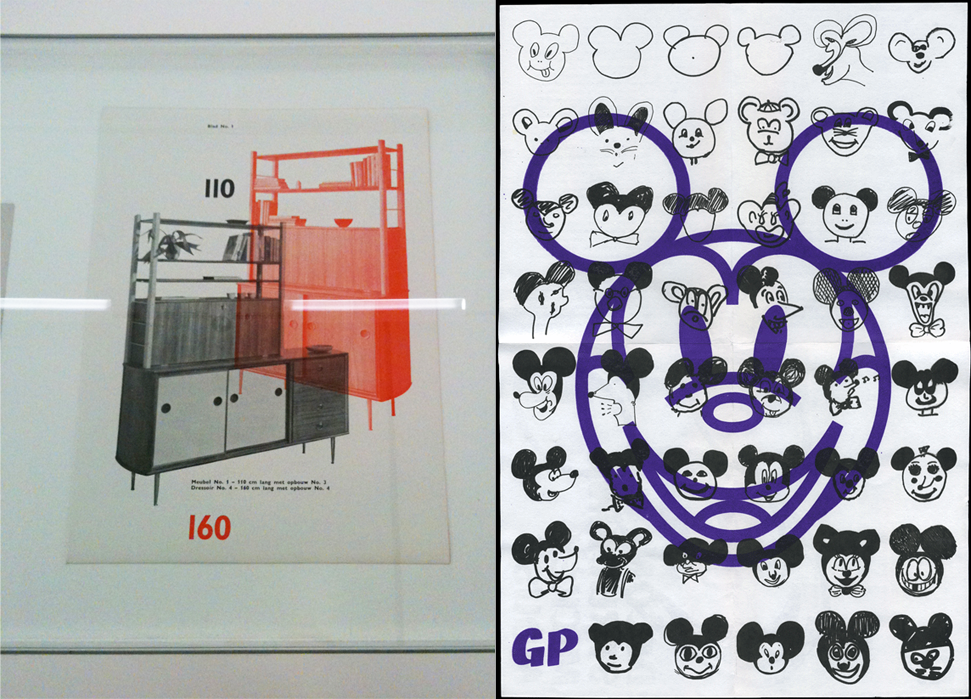 In the physical world absolutely all surfaces are transparent or opaque. For example a concrete wall — it is a completely opaque element. But with the help of different computer programs we can make even a concrete wall transparent and may apply transparent effect to a video.
I adore the "clean" design, where is only information and no superfluous elements. So, the chosen work does not fit my taste, but that kind of design always attracts my attention.
Another very good way to use a blend of transparent layers, when you need to show two (or more) elements at once and you haven't much space on one page. Wim Crouwel did it as a professional, he gives us the opportunity to consider both of the cabinets and at the same time takes care of the volume of the catalog, which is also important.
For example, I chose another more cheerful work — it's Dries Wiewauters's poster "Deconstructing Mickey Mouse", again space is saved, and thus nothing is lost, but also something won.
In general, thoughtful design wins!