Tattoo's have been a trend for centuries. For some people it can even become an obsession.
Why would you choose to have a tattoo and what would you be interested in to have scratched into your skin permanently for the rest of your life? That are the questions you should ask yourself before you go to the shop and have a tattoo.
Some people choose to have a tribal, some an oriental drawing all over their back, but why do they choose that and what does it add to them as a person?
For example, a friend of mine has a tribal which he got when he was 16years old. Now he is 27 and he doesn't like it anymore. So why did he have it actually? Because of the fashionable trend at that time? Or thought he would be cool? I don't know, but what I do know now is why I had my tatoo. At first I just liked the image but now it has a meaning to me. I choose to have a chinese dragon and I have it on my chest. To me it means that sometimes I have to spit some fire.
I think most of the times a tattoo could emphassis the karakter and individuality of a person, even when it's something that's not even meaningful to them. This is why I choose this book.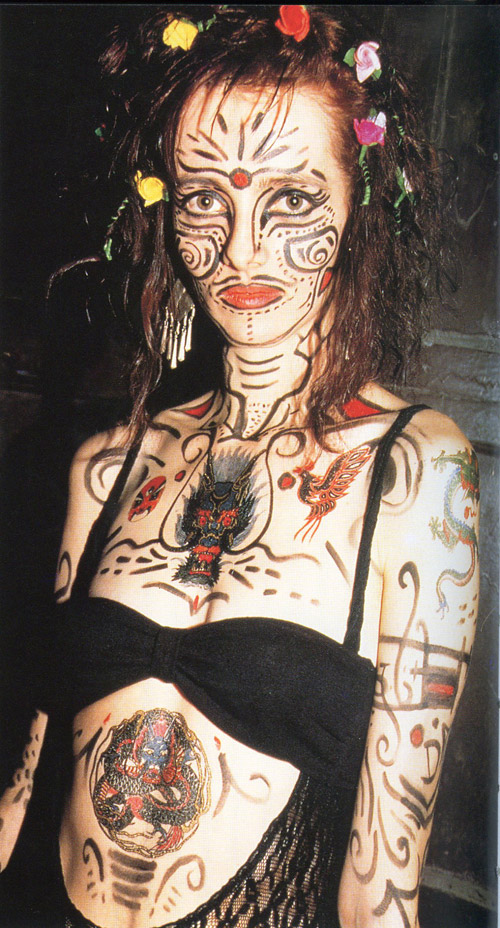 Cat nr: 7464
keyword: individuality