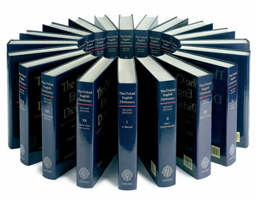 A simple search for the meaning of a word in a (oxford) dictionary might satisfy some with explanations, translations and also exemplary sentences using a specific word.
Looking back though, to the Oxford English Dictionary- its history reveals the origins of this collection.
Contribution was made by varied amateurs of the English language.
Starting from bright author to simple people and even one insane person who in a vicious attack on himself cut off his penis and lived with it (without it) for 18 years.
They have voluntarily collected words and gave them explanations proving them with sentences from books, newspapers, magazines etc.
Those people have influenced our understanding of words and their meanings, but the list is still open for more of us to interfere.
http://www.bbc.co.uk/legacies/myths_legends/england/berkshire/article_1.shtml / http://oed.com/readers / http://www.thecriticaltimes.net / http://www.amazon.com/Professor-Madman-Insanity-English-Dictionary/