The intimacy of Grayson Perry´s drawings and the DIY characteristic
of punk and queer movements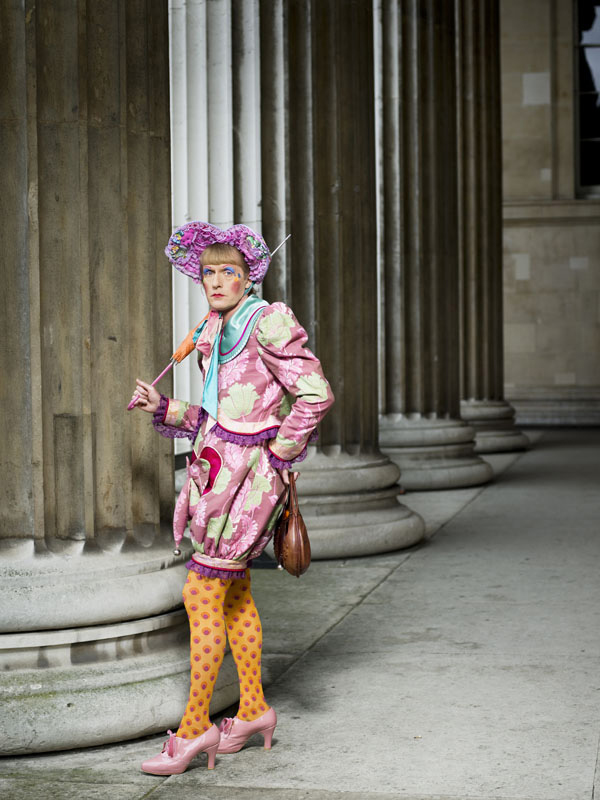 The first time I came across Grayson Perry´s work happened on the same week I had a discussion with my classmates regarding minorities and the quantity of women inside the art academies X how many of them do we actually see in contemporary art galleries and museums.
Not only for briefly getting to know his beautiful works, but I was mostly glad to hear he was a successful and Turner Prize winner artist who also happened to be a transvestite. He made it out there despite for his choice of appearance or behavior and above all: his body of work does speak about all of these matters in a very subjective and personal way.
I hadn´t thought or researched much more about Perry until I visited the Hand Made exhibition at the Boijmans van Beuningen museum in Rotterdam with the Foundation Year. For my surprise the centrepiece of the exhibition was The Tomb of the Unknown Craftsman, by Grayson Perry.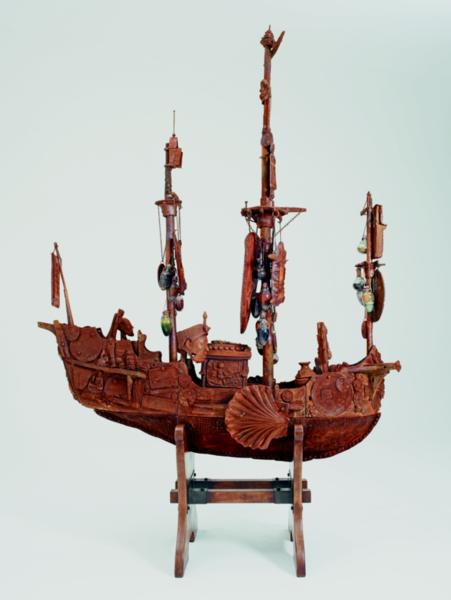 The Tomb of the Unknown Craftsman is a tomb in the shape of a ship, which has been cast in iron, a floating reliquary that is forever earthbound. This, he says, is the tomb of the unknown craftsman, dedicated to the many thousands of artists over the centuries whose work survives but whose names will never be known. The political and whimsical aspects of the work promptly awakened my curiosity and interest in his art, so I decided to start researching about him.
Perry is mainly known for his ceramic pottery and tapestry, where he combines classical forms with his drawings and sketches. The drawings have a strongly autobiographical aspect, often depicting himself as Claire, his feminine alter-ego, and his teddy bear, Alan Measles, as a representation of the father figure, always providing comfort and affection. Many of his works picture sexually explicit content and for that reason they have been raising harsh criticism among art critics. But Perry habitually portrays the life of the working class as well as inciting discussions about minorities, sexuality, class and race. He has said, "I like the whole iconography of pottery. It hasn't got any big pretensions to being great public works of art, and no matter how brash a statement I make, on a pot it will always have certain humility… For me the shape has to be classical invisible: then you've got a base that people can understand".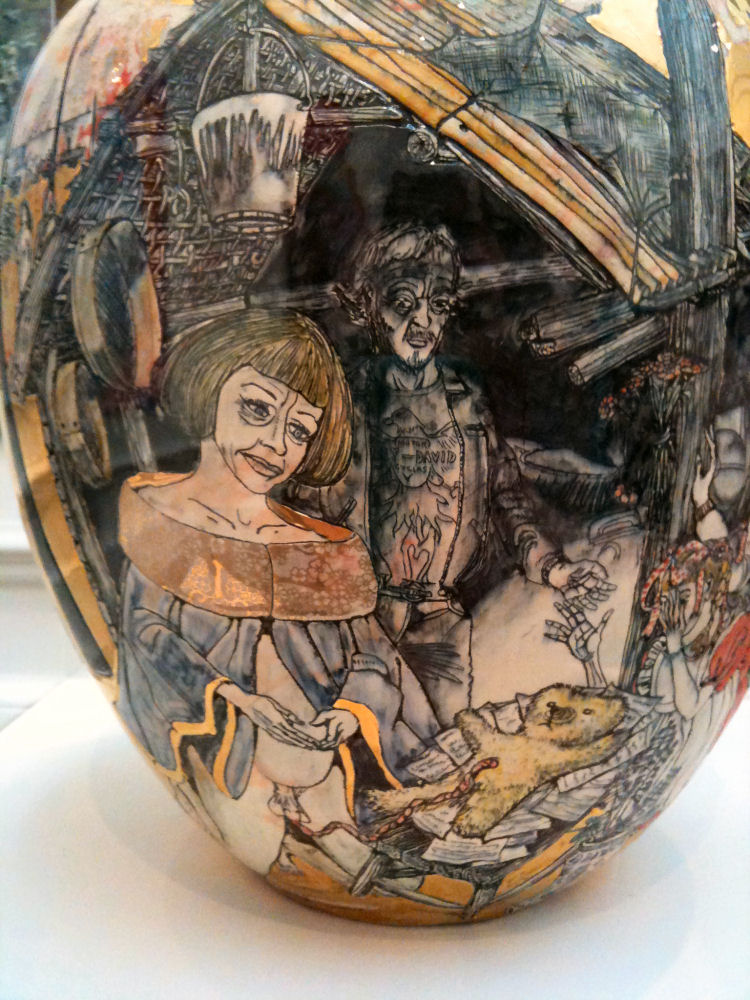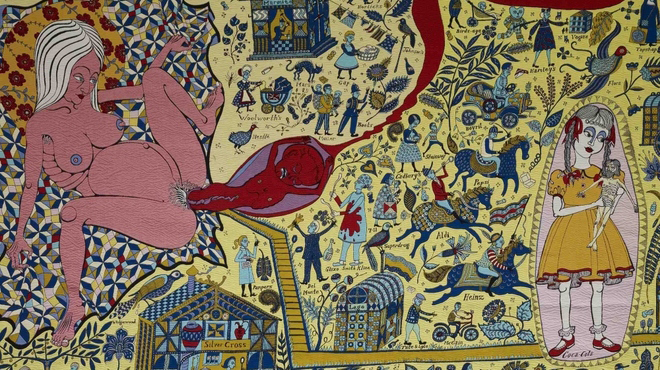 Looking closely to the drawings on the pottery and trying to understand what they wish to communicate I could not help but think that their guerrilla-like motto and storytelling elements reminded me of the punk zines and the DIY (do it yourself) aesthetic of the punk and queer movements. In my mind, the way Perry uses the form of traditional vases as a free base and platform for the materialization of his thoughts immediately related to the intimacy and freedom of speech of the hand made booklets.
The hand made zines played a very important role in the punk movement in the late 1970s. Through the making of a zine one could express his own or a group´s principles and spread the word while being able to escape from the control of the publishing companies and media. In my opinion the exceptionally underground aspect of it is what provided the freedom necessary for the makers to loosen up from any possible apprehension regarding public judgment in order to feel welcome to express their most genuine political thoughts. I can recognize this very same bravery and freedom of speech in Perry´s drawings.
For Perry art should be able to communicate to the public and not only to the high-class art related intellectual minority. He also reflects on crafts as a form of art and in an interview to the Victoria and Albert Museum in London, he mentions that craft and art are greatly linked and that is actually one great thing about it. Craft by definition is something that can be taught to someone else, you can teach someone how to throw a pot and they can become as good at it as you. Whereas art is very much linked to an individual vision and it´s not necessarily something that can be taught. One can be derivative and take up someone elses vision but he won´t ever become that person.
Perry calls himself an artist and craftsman and he makes use of crafts as a solid and clear base for his art, a base that becomes a tool for the expression and carriage of his message.
Not surprised I discovered Perry was involved in the Chelmsford punk scene in the late 1970s, he lived in squatted houses and at some point shared a house with the pop singer and transvestite Boy George, who became an inspiration for him. He is also the father of Flo, a 21 years old girl, and the husband of the author and psychotherapist Philippa Perry.