Part 2
In English.
I wrote the first part of this assignment in Dutch because I can express myself way better in my mother tongue than in a language I've mostly learned from the webs.
And I have to be honest with you; I'm terrible at grammar.
Anyways.
Here's the deal.
The assignment was to find a book that covered all the tags (preferably) from the previous book we choose from the library.
Easy peasy lemon squeezy.
Well, for me it was an easy one man's one minds one seconds job.
My tags from the previous book were; pink, fashionable and difference.
Since the last book caught my attention by its colour; pink. Had me at the fashion and identity and since it was a timeline to show the difference between the different years I choose difference.
Which are, of course subjective tags since they have something to do with my opinion.
To get back to the way it worked out for me; I immediately figured that the most fashionable things are to be found in the fashion section.
It can differ from person to person but for me it's fashion that's fashionable.
I choose the same strategy: keep your eyes open for the colour pink and then I wanted something that had difference in it, keep in mind: I was not looking for a timeline.
My eyes caught a book that contained some pink spots and a pink brand name; now I did not know what was written about the subject precisely, but I knew Barbie.
The book I choose almost in a split second is a book about Barbie in different time areas and different clothing styles and I could not Imagine a book that would fit better than this one.
This is a book too that concerns my heart and reminds me of my grandma big time.
She collects old barbie dolls and makes them clothes, I once got a vintage barbie myself and a book about 50 years of barbie.
Plus; I played a lot with the barbies when I was younger. Maybe these factors effected my brain a little.
But I've got to say this;
I'm happy that my mind leads me to what I like (which is not weird at all and very logical). I forgot that your brain is an unconscious piece of mush hand that's great.
So hereby; I'll add one tag;
Oma.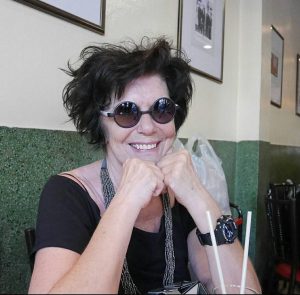 gerrit rietveld academie library : catalog no. 906.6-jac-1