Kevin Power welcomed me in his studio, in a building that used to be a school. We sat down with a cup of coffee and I was soon to realize it was his birthday by a numerous of very nice birthday calls.
We talked about his career after he in 1999 graduated the fashion department at Rietveld, for example how difficult it can be to works as diverse as he does (paintings, collages, sculptures, illustrations, installations, costumes etc.) in a commercial context where they need a more clear style. That's why he got two websites commercial oriented and one more diverse.
Kevin Power has worked as freelancer, made costumes and set designs for Klank Kleur Festival and from 2004-2010 he was hired by Tommy Hilfiger:" to inspire, everything from creating various interactive art projects to making props for stores and showrooms".
The Atelier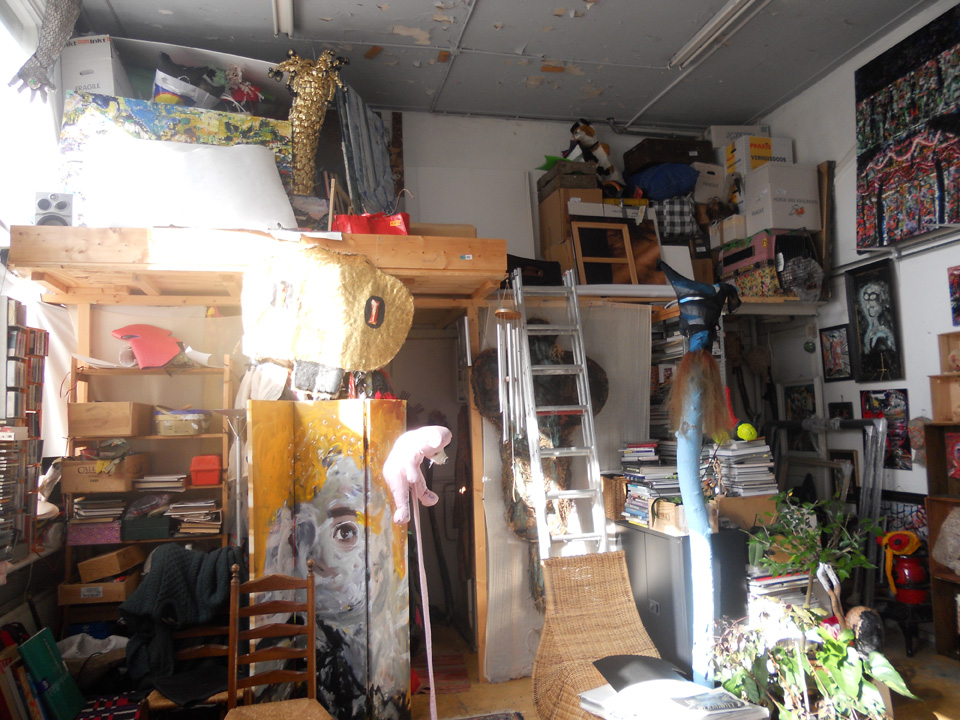 The work space is a storage for previous works that partly will become future works. After being cannibalized to bits and pieces they are recreated and reused containing both the history of its previous function and new dimensions for the present context.
Works are gathered and hidden in corners, paintings put in an untouchable distance and space is cleared to give a fresh start and room to begin a new project, new thoughts and challenges.