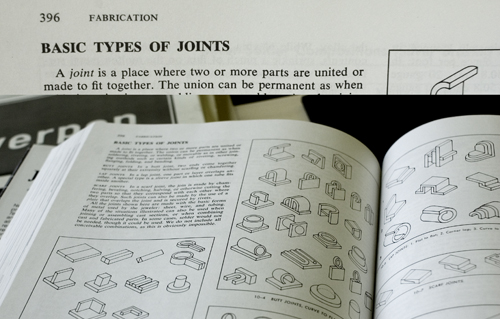 In the library I found the book: "Jewelry – concepts and technology".
It's about Jewelry. It's not a small book.
I'm not really into jewelry.
– but, oh all this nice detail. I need a closer look at that book.
What kind of system is it?
All these possibilities that I didn't know about.
How can there be so many possibilities?
A new way of understanding. A new system to see through the working process.
Extract from the book: "A joint is a place where two or more parts are united or made to fit together."
– is this about silver or people?
Will I, after working with this "joint", understand the social connections between people better?
I am looking for the answer of simple, or maybe not simple, questions.
I am looking for information about other stuff than jewelry, it has to be here in the book somewhere.
It is.
cat.nr: 777.6-unt-1
keyword: connection