During the research of my subject there was one point where I got stuck.
I knew that I could read more about the designer, but never really understand what he is about. So I choose two ways of dealing with the subject.
One was the text and in the second one I tried a tailoring-procedure the designer is famous for called "deconstruction by myself". I used the pictures of this second research to separate the text, so that they are naturally incorporated.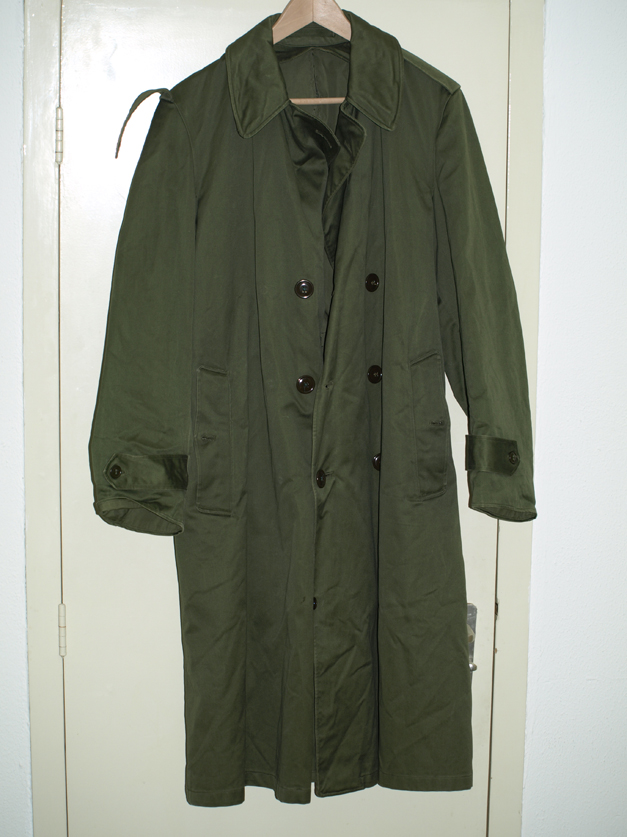 It seems almost unbelievable to start a career in the fashion-industry, to become famous and never get criticized for your work. Now written down it looks even more surreal. But at least one succeeded by achieving this: Maison Martin Margiela.
It is really hard to find any critical word about his work over the last 23 years in whole wide world of the Internet. Famous Designers admit immediately the impact that the house Maison Martin Margiela (MMM) had on their work and he even became a well-known designer for some rappers, whose biggest fashion statement so far were to wear Grillz.
Everyone is influenced by Comme des Garçons and by Martin Margiela. Anybody who is aware of what life is in a contemporary world is influenced by those designers
Marc Jacobs[x]
 His clothes are special because of the attention to detail. He thinks about everything, the cuff of a jacket, the construction of an armhole, the height of a shoulder.
Alexander McQueen[x]
 And ain't nobody fresher
I'm in Maison, uh, Martin Margiela
Jay-Z (run this town)
But all the good critics were eventually not enough. In 2009 the founder of MMM Martin Margiela officially left his house which is famous for his precise craftsmanship and their unusual material. No reason for the drop out were named nor any rumors came up. The reason for his disappear are still a mystery, as the designer himself, who never revealed his face to the public.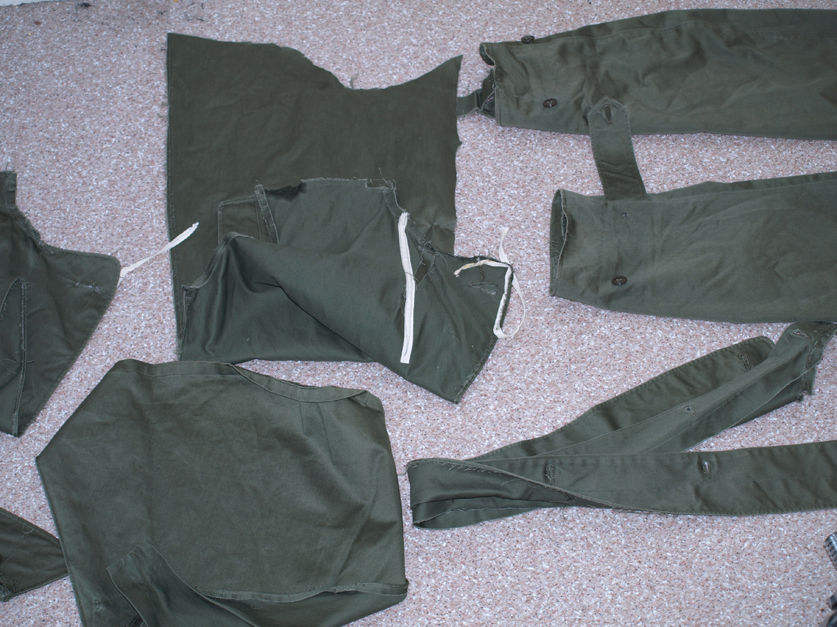 When you go through the articles about MMM they have one thing in common: almost every article is mentioning his first runway-show in Paris 1989, when he sent down his models with covered faces and dunk in red paint. Bob Verhelst (curator of the MMM exhibition in MuMo in Antwerp) described it this way: "I think people today don't realize how it was. After the first show everybody came out and nobody spoke […] they all knew that is was strong, but they were not sure if it was good."
A lot of his reputation is still based on the first shocking moment of that runway-show. But also because he never failed in fulfilling the high expectations that came out of his debut. Compared to the presentation of his former fellow students the group "Antwerp Six, who presented their work in 1988 in London, his shock-factor wasn't based on the show itself, but more on the totally new concept of his clothes, expressed through deconstruction.
The term of "deconstructed clothes" is one of the basics for those who are interested in fashion, but MMM was the first one who decided to show the style lines of the garments. But not as an idea of style, like other designer are saying: "Oh this season we are bringing the patchwork back."
To reveal the seams was for him a way to embrace the craft of tailoring. That is also what is a bit ambivalent about the term "deconstructed", because always when you hear the word it has a slightly negative and sloppy affect. But to make deconstructed cloth like MMM you have to be an expert in constructing.
Another way for him to express his love for the tailoring craftsmanship is by not charging the value of his clothes through the price of the material he used, but by the time it took to make the garment. It is a very Marxist philosophy as well. This makes a dramatic contrast to most designer, who are trying to lift their designs up by using exquisite and sometimes overrated material.
But the biggest difference to all current fashion-designers is his absence in the world of fashion. When it used to be normal for every designer to take a bow at the end of every runway-show to receive the credits for their works, he didn't do that.
When it used to be normal in the fashion-industry to generate as much published material as possible in the press, he never did that. In fact it is hard to find any interviews with him. And even the few existing ones are all made through a "fax-conversation" what creates a slightly impersonal impression around it.
When it used to be normal for a designer to put himself on the throne of his business, Margiela never did that. In every published quote of him, he is always using "we" instead of "I" to reveal that is not just about him but about the whole design-team that worked on the garments.
This absence of personality is his way to bring the focus to his garments and their tailoring and let them "speak for their selves"[x].This concept is also influencing his shows in which the models used to have covered faces, by putting their hair to front, adding huge sunglasses or simply cover it up with a piece of cotton.
Dispite all these differences to other designers or maybe because of them, MMM managed to stay and grow in the industry.
But even if over the years his concept of design became clearer and more and more appreciated it didn't seemed to work out financially. Because in 2002 MMM became a part of the group "Only the Brave", a holding group, created by Renzo Rosso the president of DIESEL, to support designers he admires with a new business plan. Part of this group are also Victor & Rolf , Dsquared2, Marc Jacobs Men and Just Cavalli. Somehow Maison Martin Margiela will not really fit into this row.
It was never that MMM really rebelled against the fashion industry itself and he always expresses his respect for other designers.[x]Saying that his point of view is just one and doesn't has to be right for everybody. But still his concept of fashion stands out the most compared to this designers.
Renzo Rosso's concept for financial aid is based on extending the product line and give the whole house a more commercial appeal. "He (Margiela) can just create, I take care of all the rest…" [x].
But instead of helping the designer to work on his visions it led to Martin Margiela retirement. It is not Rosso's fault because with any other designer the financial-concept of "Only The Brave" probably would have worked, but in MMM's case it was just the wrong collaboration.
Here some facts of the house of MMM since Rosso is a part: 2003-2009 – shop opening in Munich, Taipei, Beverly Hills, Moscow, St. Petersburg, Miami // 2008 – introducing of new jewelry-line // 2009 – opening of a Spa-hotel in Bordeaux // 2010 – introducing of new fragrances-line.
Renzo Rosso succeeded. He managed the raise the profit of the brand from 15 million € in 2002 to 70 million € in 2009 [x].
But for Martin Margiela it must have been a big lost. The man who always tried to make his concept as clear as possible by getting rid of everything that could distract from the garments, has now his own Spa-Hotel. The designer whose's passion for tailoring led to a new general style has now a fragrances covered with his name.
In 2009 it was announced that Martin Margiela has left Maison Martin Margiela.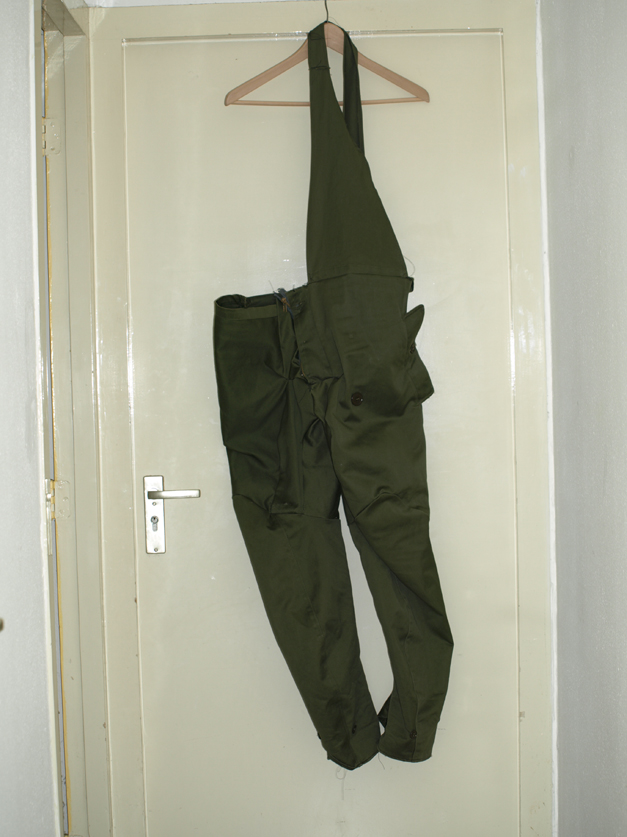 Somehow it is sad to see that even with the best reputation it has been impossible for MMM to avoid to become a commercial brand and through that lose a major part of their own identity. On the other hand it is also impossible for MMM to stay away from the industry because to fulfill the houses its vision, of people having to wear their clothes. Because Martin Margiela didn't want to make art he wanted to create garments. So at the end it was just a question of time until that twist –avoid to be bound by the commercial success but still sell your clothes to the people– became a major conflict.
After the retirement of Margiela his former design-team has taken over. It was said, that they will continue to work on the concept of MMM. But even now you see some slight changes. The models faces of the new Man-clothing-line aren't covered up anymore. It is almost as if the attempt to give the models personality is leading into a personality crises of MMM. But that is a question that is going to be answered in a few years.