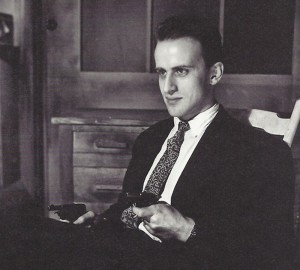 There is at least fifty books on each shelves. Fifty title, and probably as much authors' name. Maybe less actually if on have more than one book in this section. Go for a stroll among them is quiet random. Your eyes get caught and release instantly. The purpose is not to look for something. The quest without no goal has something relaxing. Maybe the atmosphere of the library is issue from that. A group of lonely loafer in between an ocean of lonely writers. If choosing imply the end of the journey, I might go on a bit longer.
Eyes flying over the cover. Plans among dead trees, I keep traveling. Suddenly I try a different contact, I touch. As the first encounter to this unknown world, my risk is huge. Infinity of lines, cliff to climb up and down. My first handlers is a soft old cover. The time is entering the journey now. Should I old to that?
I must take a precaution. Let's stay simple and small. The comfort is not something to underestimate in trip. Over the practicality of the diary the relation toward the pocket map is always different.
Bending over, to put it back down. Rock and roll over the wooden shelves. Hold on sailor the storm shall end soon. A riff of page, this might be the end. It cant be that. Not now, the exploration started the dream catcher. The fingers are getting more grip as the training goes on. A ballerina step to the right, and the right hand got catch at the bottom left. Two flip, and a perfect landing on a monograph. But the local topics miss eccentricity. Layers of clouds over paper skin and the way thats getting more fogy. There not wet season forecast, but the time run on my watch. Straight turn to the left and larboard all sailor. Here it is, pocket size and soft paper. You must move rocks to find some precious grass. But the harvest isn't always a success. But a web start to catch the essential. Title, destination, impossible choices. The hands go down the mine. No pity, scratch, move, rip it off to catch it. The lonely traveler is now isolated.
Unsatisfactory  feeling of beautiful emptiness. No more drift. Camping isn't aloud on this land. The eyes get back on the track. Catch a pattern, them two. Hundreds of maps in my small hands. The plastic shield doesn't matter anymore. The balance in the right arm sounds okay. The secret isn't reveal and the quest over. There is always a next season to picking books. Run, run, booty in the hand and new journey to begin.
Rietveld Library cat.nr: 6247