This book is conceptional. Size is small. Color is white. It has no image.
It is very simple that's why it works well when you read this book.
There is no disturbance. You can see only a few word in the middle of page.
For example 'A distance of 86 steps'.
Each page has different number of steps.
Minimum is 3 steps. maximum is 3252004362 steps.
I can imagine the place if I walk this steps then I can reach somewhere.
In general we don't notice about steps before we walk somewhere.
So this book can make us become aware of the number of steps.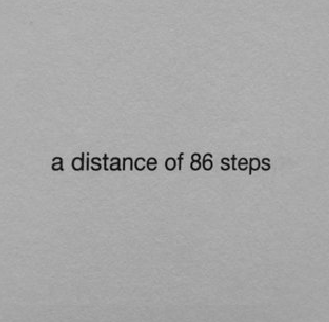 Catalog number : brouw4