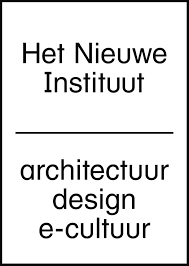 Museum "Het Nieuwe Instituut" in Rotterdam organized an exhibition all about the last layer of finishing a design:" the surface".  Within this exhibition, the question is asked: "in which way is the surface important within design" .
Every usage of a surface has a function. And there are many different functions. Such as protection, appearance, to optimise of in order to add a total new archetype to an object.
I received a catalogue after the exhibition.  A quite extraordinary one, it's more of a book a novel allmost (since there is also no map of the whole expo within). In a quasi-poetic way, various issues about the contemporary approach, meaning and usage of the surface are described. The book connects the topic 'surface' to the importance it has for contemporary design and how it might influence the future. I chose to write about the book called: "I like to sit on a bamboo chair, a bamboo chair is made of aluminium".
In this text, I will describe the book's content and appearance.
(Interview with makers exhibition [x])
Book's Appearance
As you may see from the images above, a quite extraordinary way of letter pressing has been used by making this book. From the outside, the title is embossed in the cover. With that it becomes touchable, as a kind of braille. By pressing the title into the cover, its surface is adjusted. And by adjusting the surface the text becomes visible without the usage of any ink. From the inside all pages are black. It seems like the pages are black and the letters are white, but if you take a look at the side of the book (which is also visible within the image), we can see that the pages are actually originally white. So, we can conclude that the pages where printed in black, apart from the text. So, this is kind of an ''inside out'' way of letter-printing. Again, the surface of the pages is adjusted. An unconventional way of inverted text processing, which shows us a different view in approaching a books design. This way of book design becomes applied to the content of the book in which the possibilities within the approach and usage of the surface are widely described by six acts.
Book's content
To be honest, I never been to this exhibition. But this book gives me a very good sense of the discussed topic. In the acts the authors are describing occasions with become very visual. As an exhibition by itself.
(interview with book authors [x])
The book is divided in six acts :
Act I • In which condition is only skin deep – Describes how archetypes of surface and content can be enlarged, hided and manipulated by adjusting the surface
ACT II • In which all that glitters is not gold – Describes the possibility of a detailed finishing of the material by editing or adjusting the surface, which appeals to our attraction to the object. In this state of adapting the surface it is possible to bring in a certain authenticity to the object/product.
Act III • In which nothing is as it sees – Describes that an imitation can actually optimize the essence of a material. It can be an honouring of the material
ACT IV • in which paint takes the power back – Describes how paint can be a revolting, efficient, quick and direct material to express revolutionary thoughts.
ACT V • In which to come clean, is a home truth – Describes how we consort our fears by adjusting the surface. Fears such as the fear of decay.
Act VI • In which the future is superficial – Describes how this knowledge can gives us many possibilities within future design.
The acts are giving quasi poetic examples of cases in which the surface is being questioned. There are examples from art and design works of the exhibition in ''Het Nieuwe Instituut'' in Rotterdam. Also there are (fictional) cases relating to the conventional approach towards the surface or (fictional) examples in which the surface is being approached in a more innovative way and the human reactions and questions on these inventions.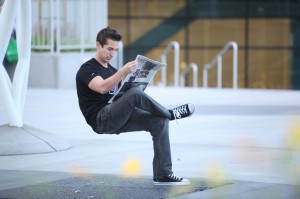 I use the title of the book "I like to sit on a bamboo chair, a bamboo chair is made of aluminium" as an example to show what a discussion it can evoke.
It is only the title of the book; the chair might not exist. but I find it a quite interesting example. Since I know nothing more about this bamboo chair, I have to assume something to make its artificial existence a little more concrete. I am declaring that this aluminum chair has a bamboo print, and that's that why the designer is calling it: "a bamboo chair made of aluminum". The bamboo chair is made of aluminum but the designer is calling it a bamboo chair. Just by adjusting its surface, a whole discussion about the object can arise.
How can one sell a bamboo chair as a bamboo chair while it is made of aluminum? If the designer is able to produce a bamboo print upon the chair so it appears to be a bamboo chair and a spectator cannot see the difference between "real bamboo" and "fake bamboo" and beside that at least one important archetype is represented "being lightweight", can we than call the chair a bamboo chair? The bamboo chair could simply have been an ordinary aluminum chair.
But fact is, there are thousands of aluminum chairs on this world. As a designer, you are often making things for the commercial market. If you are producing a chair, you want to make an original one. Because thousands of chairs have already been made. Also, aluminum chairs, and also bamboo chairs. You want your fingerprint to be effective, you want your expenses to be low.
Fact is that an aluminum chair is highly sustainable. You can easily place it outside in all weather.  You might like the material bamboo more because of its appearance (such as warm and natural colours), but it is less sustainable than aluminum. So, you mix them up, so you have archetypes of both products you like, and at the same time you have made a very original chair that no one made before only by adjusting the surface with a bit of paint. Cheap, and effective.
I think the whole surface discussion in the book tells us most of all a lot about how much we are in search for authenticity. Both in Design and Art. The surface is described as one of the most important things we are confronted with while approaching anything physical. How unlimited our possibilities can be in leaving a certain mark on an object and how effective it can be. However, that does not directly mean it is just a "fake trick" (although it can be).
It is also a way to approach material in a more scientifically way, in order to orchestrate your product. Simply to get the best out of it. We don't have to hook up to conventional usage of material while we can take a broader look upon material. Its archetypes and how we can adapt this to other material. What are possibilities? It is a trick, but also something which is very necessary if we consider design as the act of: "creating something better/ more appealing".