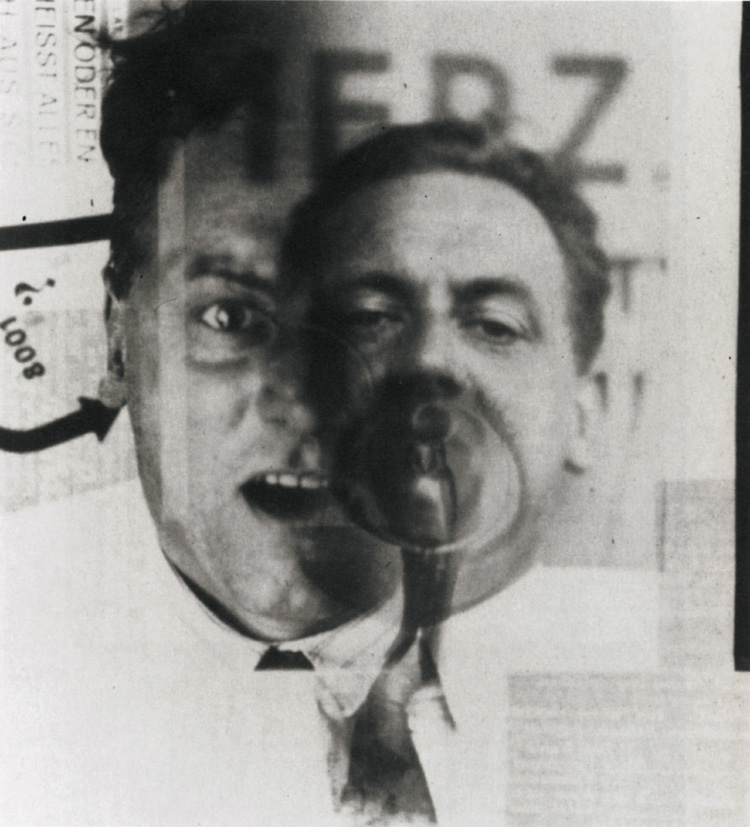 El Lissitzky
"The sun as the expression of old world energy is torn down from the heavens by modern man, who by virtue of his technological superiority creates his own energy source."
In most 2 dimensional work of Lissitzky you can see clearly that he left the old world symbols and created new ones with his ability of typography and photomontage. His art is with power and purpose intending to invoke change. The work being very dynamic reflects the dynamism of a change. His very architectural forms also indicate his passion to organize, to build something new with spacial elements like volume, mass, color, space and rhythm.
For me the best representation of the dynamism of his work was reflected in the elevator of the exhibition space. It was as if I was being moved up and down by just the volume and rhythm change in a simple sound created by a crowd of people. Movement being created and represented by Lissitzky in words and colors and shapes was already quite interesting but it being in the form of a simple sound was something else for me.
"uuuuuuuuuuuuuuuuuu" first floor
"aaaaaaaaaaaaaaaaaaaaaaaaaaa" second floor
"ooooooooooooo" ground floor
Sound can be liberating as much as it can be capturing, one could also look at it as being limited in an elevator, the same as being limited in a communist country, or under a nazi regime, or being limited by the lack of technology and opportunities.
The idea at the end of the exhibition was for me equal to that at  the beginning, the part where we watched the opera "Victory Over the Sun" by Malevich  in the library. I was intrigued by the idea of choreography being shaped by the LIMITATIONS of movement caused by geometrical costumes taken from lissitzky's 2D drawings. I found out after this exhibition that what draws me in is the limitations. They inspire me.
Every limitation requires a different dance which is waiting to be danced.