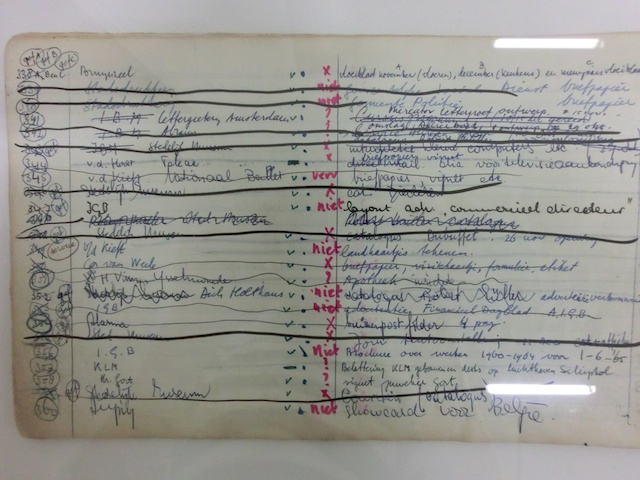 There is a great contrast between the work of Wim Crouwel and his own notes, as seen in the logbook of Total Design.
His handwriting looks chaotic, at least to an outsider, while in his work he strives for clear and honest communication, in a clean tight way.
At the start of perfect order, there is chaos, or more exactly: apparent chaos. True chaos is a myth, when you look more closely, you can see patterns, rhythm, structures and ideas, waiting to be discovered.
Creativity seeks order in seemingly randomness, extracts it and places it in a new context, space or system.
In a way the attempt of Wim Crouwel, to make communication universal understandable, is an attempt to make the world less exciting.
Creative opportunities disappear, being inventive is more difficult and there is nothing left to the imagination.
There is an understandable need for order.
Chaos can be poignant, one might be ashamed by his or her own disorderliness, but flawless order is a dull and static state.
Without chaos no creativity.