while wandering around the city center I become an observer….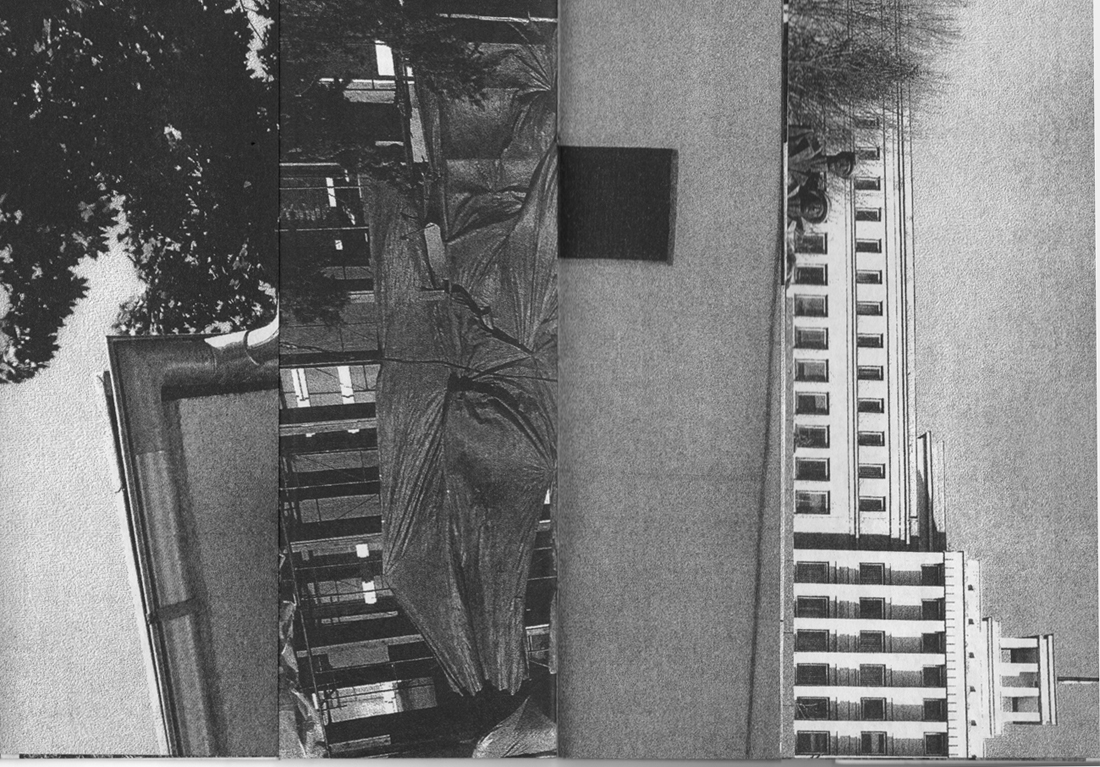 sPACes considered to be MOnUMents turning out to be RUIns in the FRAGMents of my MeMORIes.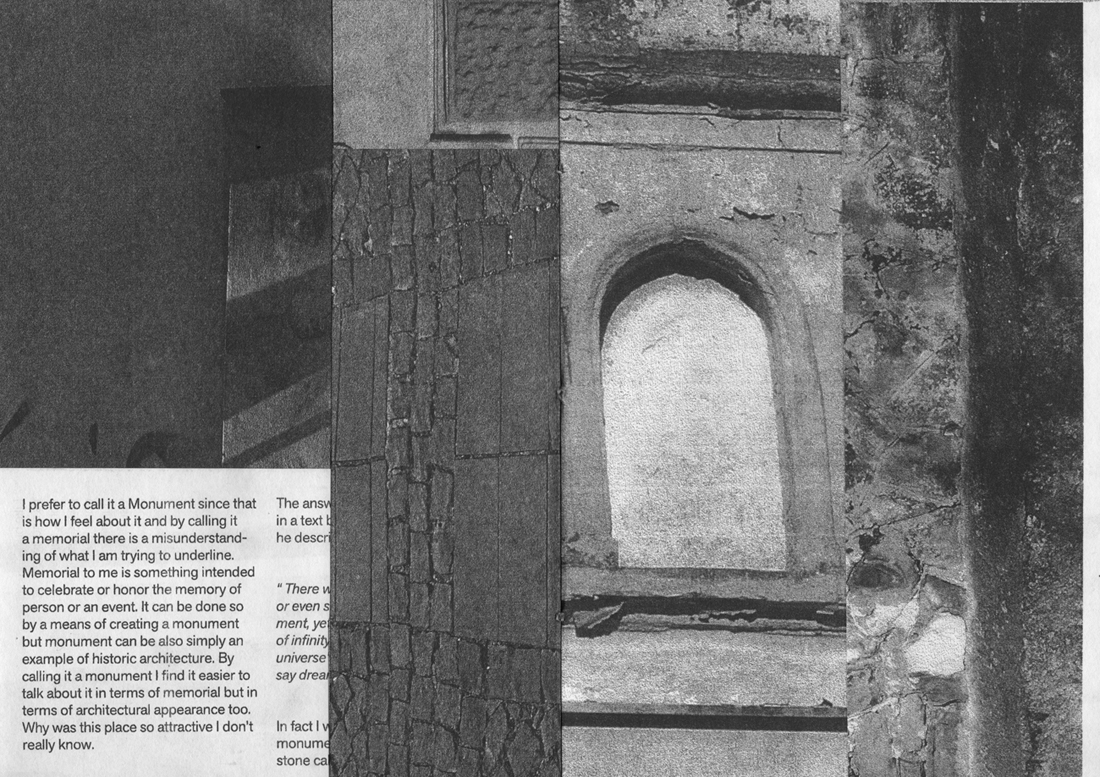 what I mean is a …
RUIN
– that what happens to the image from the moment of first gaze
– is in- between
– although beeing a man made it seems to be a gift of nature
– a law of nature that all things must fall into
– is to pass from perfect state into a state of imperfection
– it is a remnant of a future
– a souvenir -and souvenir as a suggested memory
– solitary presence whose reasons we understand less and less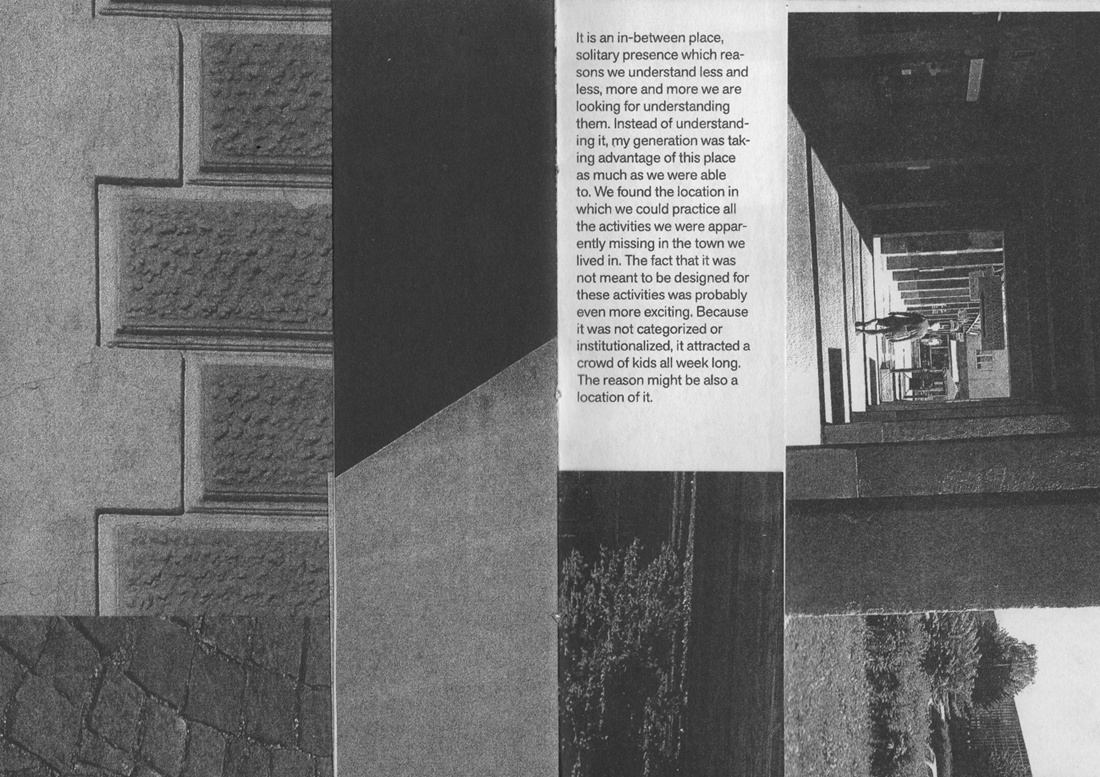 Figuring out or misusing a building is an interesting way of defining an architecture for ourselves, and that becomes possible with ruins I am talking about.
Where is a ruin there must exist a natural force which created it. Like buildings which were here before us and lived lives of previous generations, survived repetitive demolition of past dreams of future. sometimes trying to reconstruct from old is just a human inabil- ity to adapt to the new conditions and a fear of letting go. Visually I don't see a ruin as an old architecture not being able to keep up with the shape which it was designed for. I see it as a transition from design back into nature.
text by Denisa Kollarova [graduate student department of Graphic Design 2013] : the images above are random compositions of the folds and flaps that construct or decapitate the pages of a limited Cyclostyled publication of the essay : more Denisa Kollarova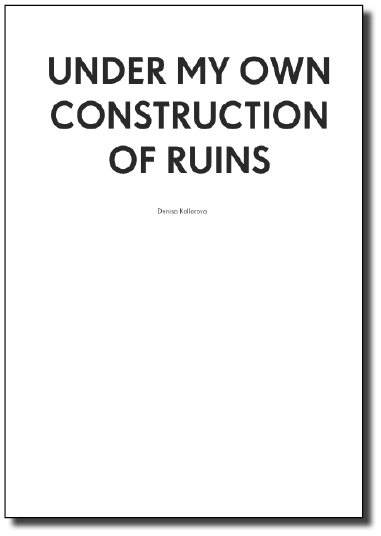 Download this thesis [44Mb]